Posted by Better Living in The Organized Bath on 16 December 2014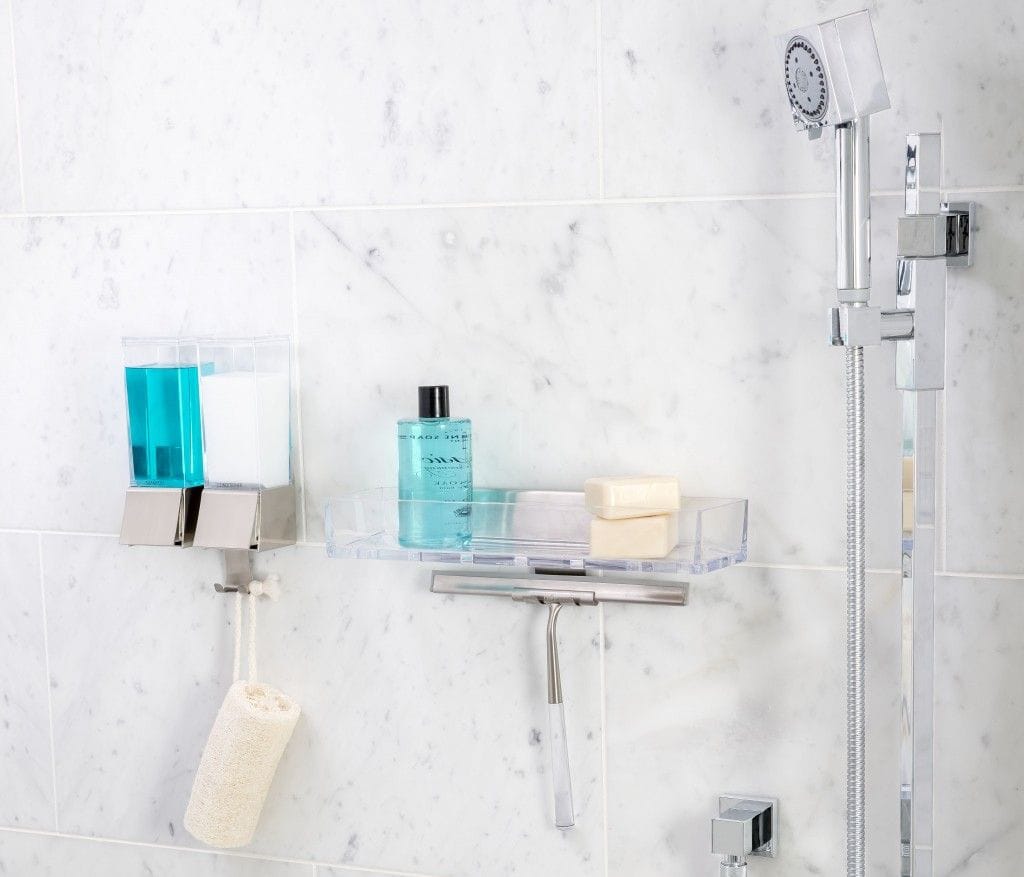 While you might get squeaky clean in it during your morning shower, your bathroom might be a chaotic mess of clutter, dribbles and soap spots. Fortunately, the most frequented room in the house doesnt have to look like a danger zone. Keep your bathroom looking fresh and clean with a few time-saving tricks that dont even require you to bust out the rubber gloves:
1. Trickle Trays
Eliminate soft, sticky soap from dripping down the shower surround or on the countertop with a trickle tray. The perfect replacement for messy soap dishes, trickle trays sit on the edge of the sink or tub to hold soap while channeling dripping water and suds directly toward the drain, plus it increases air flow to help with the drying process so your bar is never mushy again.
2. Squeegee
The water drops on the walls after your shower leave residue and promote mildew growth. To keep walls clean and tidy, add a squeegee and take 10 seconds after every shower to wipe down the walls. Have extra-tall shower walls? No problem. An extendable squeegee lets you wipe down even tall corners with ease.
3. Toilet Caddies
Stacks of newspapers, magazines and rolls of paper towels will make even the grandest master bath look messy. Keep clutter contained and still have all your necessities nearby with a toilet caddie. There are even caddie designs with a special platform to hold your smartphone while spending time on the throne!
4. Dispensers
The tub and shower take up a lot of bathroom real estate, and if that space is cluttered with bottles and showering necessities of all shapes and sizes, the entire room will look dirtier. Corral items with a multi-chamber soap and shampoo dispenser that is easily and securely mounted on the wall within minutes.
5. Drawer organizers
Get rid of benctop clutter with smart organizers for drawers and cabinets. The only things that should be on the vanity top are soap and perhaps lotion. Other supplies should be put away daily. Plastic containers are a smart way to organize cosmetics and hygiene tools, lazy-susans can make the most out of deep drawer spaces, and mason jars are ideal for medicine cabinets.