The Dispenser™ Test Program
Let Your Guests Decide! Put us to the test…..

If you operate a hotel with more than 50 rooms, we would be pleased to create a Dispenser Test Program for you.
All you have to do is purchase and install between 10 and 25 AVIVA 3 Chamber Dispensers in White or Chrome.
And we will provide free of charge:
Guest Survey Cards to help you determine exactly what your guests think of this fresh approach to guest amenities.

In-Room Tent Cards explaining The Dispenser amenity concept and towel policy in one simple card titled "Commitment to Protecting the Environment".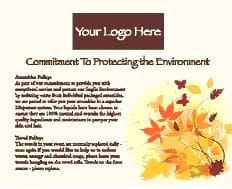 If after 90 days, your guest's response to our survey is less than 70% "very positive" or "positive" to the question "What is your overall opinion of having Liquid Amenity Products available in The Dispenser?", simply return the Dispensers to us for a full refund of the purchase price less the cost of shipping!

It's that simple!

Click here to contact us.